From BookGoodies: We 💘Our Authors - Checklist of Places to Post Your Books For Free
This post is from BookGoodies!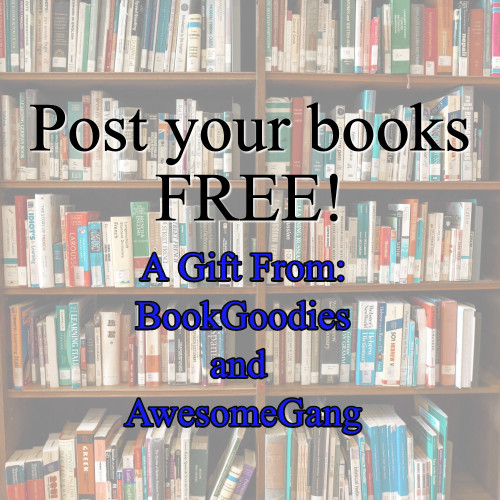 Many of you commented how much you loved the 
Interview Tracker
 so we made one filled with links where you can 
post your books
 at no charge.
There are paid upgrades available on each site but also an option for totally no cost.
Click the link below to the Google spreadsheet or copy and paste the url into your browser. Then you have the option to copy the spreadsheet to your own Google Docs account and edit it or you can just print from our version.
There are 12 sites for you depending on the genre of your books. Each site it TOTALLY separate, we don't copy from one site to the other and EVERY site has its own audience, social media and newsletter.
https://docs.google.com/spreadsheets/d/14PRM8RFo3eLgQmEMqQOjWLPtBpkfUdbC60t4whVswPA/edit#gid=0
Feel free to share with other authors, your author groups or author masterminds. We want indie and traditional authors to have equal shots at affordable promotion to readers.
Let's get your book some exposure in 2020!
Deborah Carney at BookGoodies and Vinny O'Hare at AwesomeGang
BookGoodies
Deborah Carney and Liz Fogg
190 W Continental Rd
Ste 216-159
Green Valley AZ 85622
USA